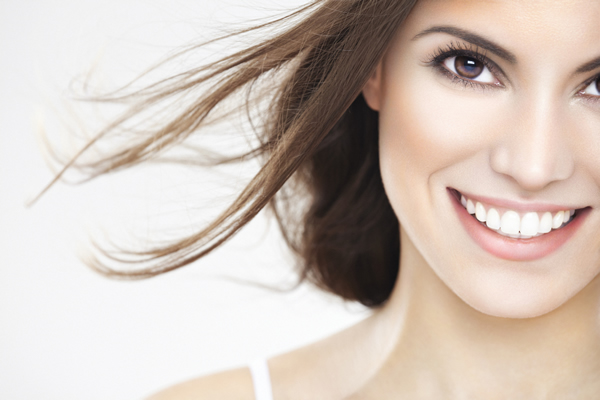 Skin Rejuvenation at Buffalo Laser Spa
Look your very best as you age!
As our face begins to show signs of aging between the sun, cleansers, pollution and normal aging, our skin starts to look flat, dull and wrinkled. Thankfully, our "New" RF Smartscan Gentle Skin Rejuvenation process utilizes Light Therapy to make your skin look refreshed and bright! You don't have to feel ashamed  about your wrinkles, age spots, brown spots or that uneven skin texture. Our "New" RF Smartscan Gentle Skin Rejuvenation can pretty much fix most if not all of your unwanted skin blemishes. After your treatments you'll wonder why you waited so long to reduce your wrinkles and taking years off your appearance!
The "New" RF Smartscan Gentle Skin Rejuvenation is the next generation of Intense Pulsed Light (IPL) therapy. The treatment uses light to repair blemished skin and wrinkles which produces younger looking skin. Your skin will feel firmer and have more even skin tones and texture. Best of all there is very little recovery time and there is no surgery! After treatment you may have slight redness but within a few days your skin will start looking great again. We have been amazed at the results these new ipl units can deliver. The science is incredible to help in anti aging. You'll look great and feel even better!
"New" RF Smartscan Gentle Skin Rejuvenation can treat the following conditions;
✔ Sun damage
✔ Anti-aging
✔ Skin rejuvenation
✔ Pigmented Lesions (e.g., freckles, age spots)
✔ Vascular Lesions (e.g., small blood vessels)
✔ Skin Firmness
✔ Uneven Skin Texture

What is the "New" RF Smartscan Gentle Skin Rejuvenation?
The "New" RF Smartscan Gentle Skin Rejuvenation is the next generation of ipl's (intense pulsed light). This light therapy is commonly known as photorejuvenation. Our device will gently heat up the upper layers of your skin. The heat is then absorbed by the targeted areas to stimulate your skin cells which will regenerate new collagen. This process will restore your skin to its original beauty. All while making your skin smoother more vibrant and younger looking. Our unit has an unparalleled real time cooling system which monitors the light being distributed into your skin 1,000 times per second to offer patient safety and comfort!
If you are sick of looking older than you really are then this is the answer you have been looking for. It is undoubtedly true that our face is often the first thing people notice about us. Unfortunately, it's also one of the main areas of your body that immediately gives away your age. Years of unprotected sun exposure, harsh cleansers and the process of aging, can do a number on your skin, making it look dull and wrinkled. Thankfully, there's a skin treatment that can reduce the appearance of damage and subtract years from your complexion.
What areas can be treated with Gentle Skin Rejuvenation?
All areas of your body can be treated. Body areas that are exposed to the sun are more likely to need treatments such as; the face, decolletage, neck, back of the hands, chest and shoulders.
Call Us Today To Schedule Your FREE Consultation!
716-631-5525