DON'T LET YOUR DOUBLE CHIN FAT BE THE FIRST THING OTHERS JUDGE YOU ON!
TRY COOLSCULPTING DOUBLE CHIN FAT REMOVAL
Having double chin fat can make you look older than you really are.
Say goodbye to your double chin. Say hello to a younger looking you in the mirror.
You will be amazed how great you will look!
Results in just 1 or 2 visits
Non-invasive technique
No surgery or downtime
Special pricing NOW
Double chin fat is a common condition that happens when a layer of fat forms below your chin. A double chin is often associated with weight gain, but you don't have to be overweight to have one. Genetics or aging can cause a double chin.
If you have a double chin and want to get rid of it, Coolsculpting Double Chin Fat Removal could be exactly the answer you are looking for to get rid of your double chin! It only takes a few minutes to find out how Coolsculpting can work to remove your double chin.
Look great after your Coolsculpting Double Chin Fat Removal treatment. You will be amazed at how easy it is to get rid of the extra fat in your neck. Coolsculpting removes chin fat and contours your chin so you can look your very best!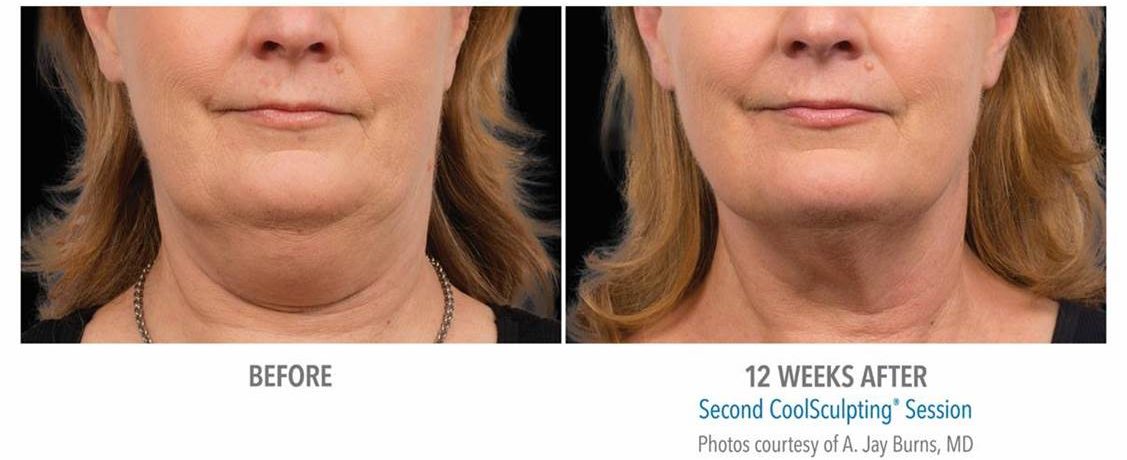 NATURAL-LOOKING RESULTS
After just one session, your chin area will gradually appear smoother and more toned over the course of the following six months. The majority of the frozen fat cells will naturally work their way out of your body in the first two months, but many see some fat reduction after just four weeks! You truly will be amazed at your results!
Coolsculpting is the #1 non-invasive fat-reduction treatment in the world! Now it is available in Buffalo, New York!
If you are sick and tired of your double chin, Call 716-631-5525 for a FREE consultation.
Coolsculpting can now treat under the chin fat.*