Acne reduction is now possible with our new acne treatment device. Anyone with acne wants to get rid of it fast. We can give you a solution to your unwanted acne problem. Our device is very effective in removing acne. Acne treatments are much more affordable than you might think and our device addresses both the cause and visible symptoms of acne. If you have been using acne removal products and are still having problems with acne our treatments can help significantly. Our device gets to the root cause of acne which is bacteria. Our dual blue light and red light will help kill the bacteria and control inflammation.  You will start to see clearer smoother skin fast with our acne treatments.
Acne can affect anyone between 12 to 50 years of age making it the most common skin condition in the United States. The side effects from acne can cause not only physical effects but also emotional well-being. With this treatment we can help turn your skin around to that healthy look you deserve.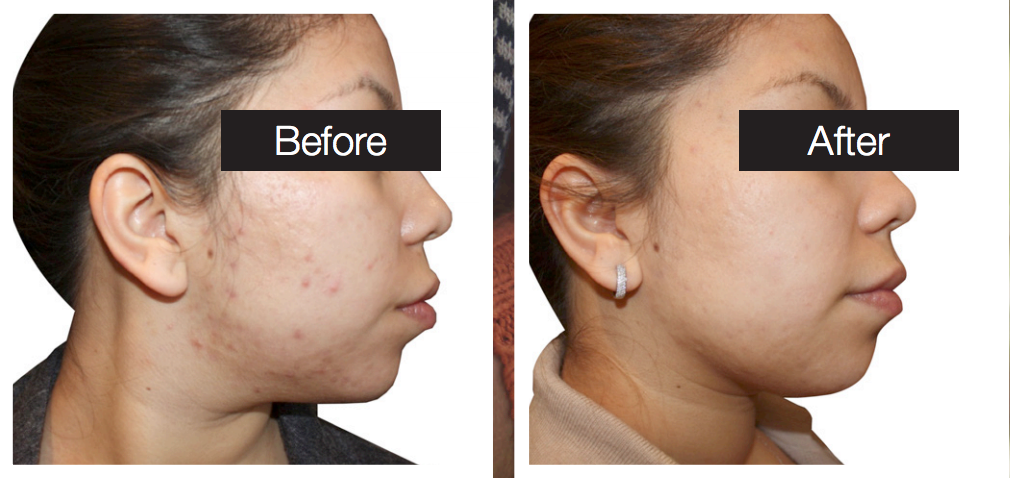 Our AC Dual applicator uses IPL to simultaneously address both the cause and visible symptoms of acne. The applicator uses dual blue and red light that targets the acne-causing bacteria and helps control inflammation which promotes faster healing. If you have tried every skin care line out there and nothing has worked then this is the answer for you. The SmartPulse™ technology ensures precise and consistent energy delivery to your acne while Real-time cooling system offers optimal patient safety and comfort.
Feel better about yourself and look better with our acne treatments. We can get you the results you want. Don't be embarrassed anymore, we are here to help you get that smoother and clearer skin!
Call Us Today To Schedule Your FREE Consultation!
716-631-5525