CoolSculpting Fire & Ice Fat Removal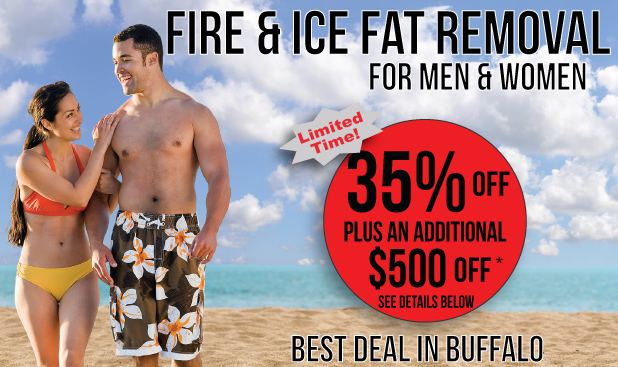 Say goodbye to fat cells. Forever.
There are 2 easy steps for Fire & Ice Fat Removal.
First, CoolSculpting freezes your fat while
Secondly, Our Venus Legacy Radio Frequency produces heat which naturally increases collagen while also shrinking the volume of your fat cells.
You're getting 2 treatments for the price of one.

No one else in buffalo offers more help to remove your stubborn fat without surgery.

Fire & Ice Fat Removal also tightens your skin where the fat has been removed to reduce sagging skin.


© Buffalo Laser Spa
All rights reserved.